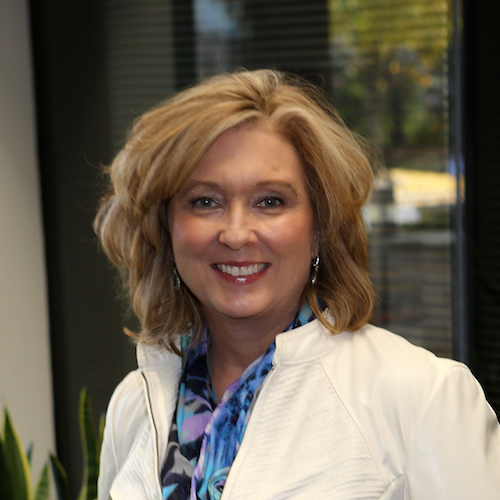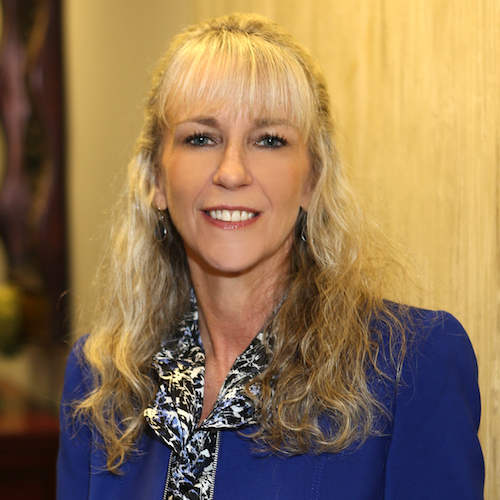 Liza Devaney
Liza Devaney, LCSW, completed her Master of Social Work degree at Jane Addams College of Social Work at the University of Illinois. She is a professionally trained Divorce Mediator and is certified as a Grief Recovery Specialist.  As a Divorce Mediator, Liza can help couples negotiate all of the necessary issues required by the court to obtain an uncontested divorce.  Divorce mediation is affordable, confidential and client driven, not court driven.
Prior to being in private practice, Liza had extensive experience working at Linden Oaks Hospital including being a clinical therapist in both the adolescent and adult programs.
Liza's expertise includes a wide variety of clinical issues including depression, bipolar disorder, anxiety, grief and loss, anger management, family conflict, children of divorce, and sexual identity issues. Her therapeutic approach is a non-judgmental blending of eastern and western philosophies thereby helping clients to  develop acceptance and cope with their challenges.  She is adept in training clients using Dialectical Behavioral Therapy (DBT) which has been extensively researched as a potent way to treat individuals suffering severe from mood instability.  She uses a variety of other therapies including Cognitive Behavioral Therapy (CBT), Acceptance and Commitment Therapy (ACT), and Motivational Interviewing to ensure the most effective form of treatment is utilized to fit each client's unique situation.  Liza is a Certified Grief Recovery Specialist and can help clients deal with grief and loss issues through individual and family counseling.
Liza believes that therapy can be a challenging, but an important step toward a more fulfilling life.  Through a spirit of willingness and a commitment to take action, Liza believes that anyone can learn to manage difficult emotions, and navigate through transitions and change, which are an inevitable part of life
Carol Folisi
Carol Folisi, LCPC, CADC, CEAP, earned her Bachelor of Arts degree in Psychology from North Central College in Naperville, and her Master of Science in Counseling Psychology from Benedictine University. She has been a therapist for over twenty-five years and has significant experience gained from a variety of treatment milieus, including hospitals, residential programs, and outpatient services. 
She is a certified addictions counselor as well as certified employee assistance professional.  Her treatment approach is cognitive/behavioral in general, utilizing concepts from CBT, DBT, ACT, and other treatment modalities as dictated by client needs.  Carol is experienced in individual, couples, adolescent, and family counseling covering a variety of treatment issues.
Carol has significant experience in working with mood disorders and alcohol/drug addiction.  Her goal is to empower her clients towards successful life management by identifying and implementing the appropriate coping skills and improved perspectives.  She serves individuals aged fourteen and older, but will consider children between ten and thirteen on a case by case basis.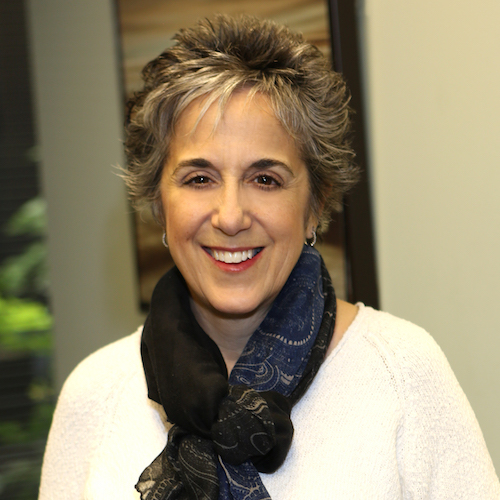 Karen Sommers
Karen Sommers, LCSW, who was born and raised in the Chicago area, is a social worker with over 30 years of experience.  She received her social work degree from Loyola University in Chicago.  She has worked in medical hospitals and psychiatric settings with adult and geriatric patients.  She has extensive knowledge of coping with major medical illnesses as well as psychiatric disorders.
Karen concentrates her work on individuals over the age of eighteen with a fondness for older adults.  She has experience with clients having adjustment to illness, the sandwich generation, aging, low self-esteem, relationship, daily functioning, and marital/family issues.  Karen also treats clients with psychiatric disorders including depression, mood, and anxiety.  She uses a multi-model approach to treatment, with input from the client, utilizing treatment methods including CBT, DBT, and mindfulness. 
She is a positive upbeat person who has a strong belief that life can get better with help and support from therapy.
Justin Wolfe
Justin Wolfe, LCPC, CADC, CRC, completed his Master's in Counseling with a specialization in Rehabilitation from the Adler School of Professional Psychology, and his addictions training at the College of DuPage.  He is also trained as a rehabilitation counselor specializing in helping individuals with disabilities gain the skills that will help them succeed in life.
Justin engages clients with a warm, empathic, non-judgmental yet direct style and uses a down-to-earth approach.  He utilizes Cognitive Behavioral Therapy (CBT), Dialectical Behavioral Therapy (DBT), Acceptance and Commitment Therapy (ACT), a Client-Centered Approach and Motivational Interviewing techniques to help his clients move forward in their lives.  Justin specializes in working with individuals who find themselves struggling with:  depression, anxiety, addiction, defiant behaviors in teens, self-injury, self-esteem, life transitions, family conflicts, acting out/impulsive behaviors, and employment challenges.  He works with clients of all ages, but has a great deal of experience working with adolescents and families.
Justin strives to connect with every person and believes that each has a story and a distinct way of viewing and coping with life.  He believes that building a strong and collaborative therapist-client relationship is essential to the therapeutic process.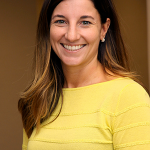 Jill King
Jill King, LCPC, CADC, received a Bachelor of Arts degree in Psychology and Human Resources from the University of Iowa. She went on to complete her Master's in Counseling with a specialization in Addictions at The Chicago School of Professional Psychology.  She has gained training from hospital, residential, outpatient and school settings. 
Having experience as a clinical therapist for both adolescent and adult intensive outpatient programs for dual diagnosis clients, Jill specializes in adolescent treatment and family dynamics. Jill was a program coordinator for an adolescent outpatient program where she created and facilitated parenting education related to adolescent development. She also has experience working at Linden Oaks Hospital as a School Liaison where she facilitates communication and advocacy between hospital and school settings. By utilizing a warm and understanding approach, while also being direct, Jill focuses on addressing unhealthy behaviors and patterns which may prevent awareness and growth for her clients. Jill encourages her clients to find their voice and strength through Cognitive Behavioral Therapy (CBT), Dialectical Behavioral Therapy (DBT), Acceptance and Commitment Therapy (ACT), and assertiveness training. 
Jill emphasizes establishing trust with her clients by offering respect, encouragement, and support through a non-judgmental approach. Areas of specialization include the treatment of depression, anxiety, impulsive and defiant behaviors including substance use, self-harm, and sexually acting out in teens. Jill incorporates treatment of family systems and value-based work to identify barriers with relationships with the client's self and others.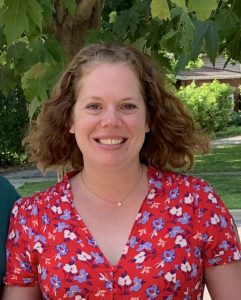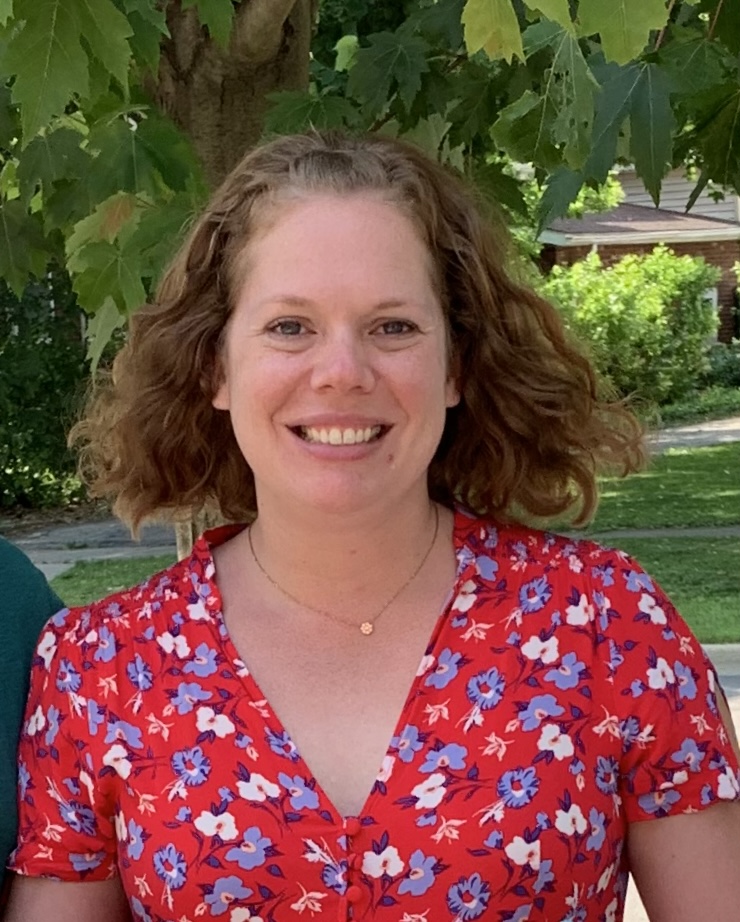 Jessica Butts
Jessica Butts, LCSW earned her Bachelor of Social Work degree from Illinois State University in 2003 and graduated with her Masters of Social Work degree from Indiana University in 2007 with a specialization in school social work.
Jessica has experience working in foster care, community based mental health and school based mental health counseling. Jessica currently works as a clinical therapist for Linden Oaks in the adolescent outpatient program and works primarily with the middle school population.
Jessica utilizes a combination of Dialectical Behavioral Therapy (DBT), Acceptance and Commitment Therapy (ACT) and Cognitive Behavioral Therapy (CBT) in her treatment. With a gentle yet direct approach, Jessica enjoys guiding her clients in addressing the reasons bringing them to therapy. Jessica incorporates humor into her sessions and works to increase a client's self-worth while also developing healthy coping strategies to manage life stressors.
Jessica is open to seeing children and adolescents of all ages.
Mickey Mudhar
Mickey Mudhar, LCPC, CRC, completed his Master's in Counseling with a Specialization in Rehabilitation from the Adler University.  He is also trained as a Rehabilitation Counselor specializing in assisting individuals with physical & mental disabilities gain the skills to engage in competitive employment and lead fulfilling lives.
Mickey has experience as a Vocational Rehabilitation Counselor, a Job Accommodation Specialist, and an Individual Therapist for adults and adolescents with dual diagnosis.  Mickey also served as a Program Manager for adults requiring training and support in their community and workplace.
Mickey utilizes behavioral therapies, such as Dialectical Behavioral Therapy (DBT), Acceptance and Commitment Therapy (ACT), in combination with talk therapy and mindfulness techniques to elicit individual development and progress.  He uses a multicultural approach to assess the individuals world views in order to offer effective interventions to diverse clientele, as well as addressing intergenerational conflict within families and relationships. Mickey has experience with individuals having adjustments to disabilities, relationships, daily functioning, anxiety, mood and depression.
Mickey utilizes a trusting environment in which individuals can foster security and an open atmosphere.  He believes in a joint effort between the therapist and client is a fundamental building block to promote growth.
Sangita Bogati
Sangita Bogati, is a Licensed Clinical Professional Counselor. She received her Master's degree in Counseling from St Cloud State University Minnesota. She received her bachelor's in clinical psychology and Sociology from Nepal. She is also Certified Alcohol and Drugs Counselor.
Sangita has experience working in inpatient hospital, outpatient treatment and individual therapy. She worked for 5 years as a family therapist in a residential treatment. She conducted family therapy and family education and support groups for family. She worked as Clinical Therapist at Linden Oaks as Clinical Therapist in Dual Diagnosis program working with adults.
Sangita utilizes Cognitive Behavioral Therapy (CBT), Dialectical Behavioral Therapy (DBT), skills Acceptance and Commitment Therapy (ACT) skills in therapy. Sangita's positive, energetic, and warm approach is focused on empowering you to make the necessary changes and move towards positive goals. Sangita believes that we all have the ability to change, we need a nudge, support or guidance to identify and rebuild skills to bring positive change.
Gia Peckhart
Gia Peckhart LPC, NCE received her Bachelor of Science in Psychology from Boston University, and earned her Masters of Science in Counseling with a specialization in School Counseling from DePaul University. She has worked in residential treatment centers and in the school setting predominantly.
Though she is open to various populations, Gia's most substantial work has been with adolescents and families. She finds it critical to form a trusting, authentic, and nurturing relationship with her clients as well as their families when appropriate. Through the use of Strength-Based Therapy, and using DBT (Dialectical Behavioral Therapy) and CBT (Cognitive Behavioral Therapy) techniques, she takes a Client-Centered approach, using various therapies based on each unique individual's personality.
Gia also tends to focus on overall wellness, incorporating powerful life interests such as art, music, movement, journaling, mindfulness, and other modalities into her therapy sessions and treatment plans. She believes there is power and healing in overall wellbeing and balance in a person's life. She enjoys helping her clients to attain clarity on what that looks like for them along with the tools to attain their personal therapeutic goals.
She is a spirited and compassionate person who feels that through therapy you can find the strength to grow through your present circumstances and start to make healthy choices for your mind, body, and soul.
Nick Beller
Nick Beller, M.A. completed his Bachelor of Science degree in Psychology from Loyola University-Chicago, and his Master of Arts degree in Clinical Psychology from Adler University.  Nick is currently a 4th-year doctoral student at Adler University with an emphasis in substance use counseling.  Nick has gained his clinical experience carrying out individual and group psychotherapy in a variety of treatment settings inclusive of hospitals, residential facilities, and interdisciplinary outpatient centers.  
Nick has experience working with adolescents and adults presenting with clinical concerns of depression, anxiety, trauma, psychosis, and addictions.  Nick's clinical specialization is with individuals presenting with dual diagnoses, of which he approaches from a harm reduction model, understanding the stigma associated with drug use.  Nick approaches his clinical relationships with clients through collaboration and creativity, taking evidence-based practice and tailoring it to the client's specific needs.  Nick utilizes Cognitive Behavioral Therapy (CBT), Acceptance and Commitment Therapy (ACT), and elements from transpersonal psychology to reduce symptom severity and help foster individual meaning in one's life.  
Nick emphasizes validation and challenge to facilitate psychological growth, which he does through relationship building, identifying specific goals, and helping set up a workable plan to achieve those goals.  Nick believes that change is possible for anyone struggling with mental health challenges and has a deep commitment to clients' overall health. 
[Top]